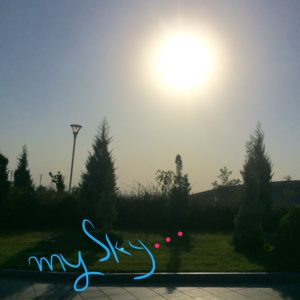 To all those who take out time to
read my work.. THANK YOU
It has been a while since I published anything…( been difficult few months)..
So after quite some time..This is something I wrote for my parents….
"MY SKY"
Come let's join hands today..
We need to lift the sky…
We need to lift it up and keep it from falling…
I know it's heavy,it's hot,it might rain..
But still let's try our best to spare it any pain..
This sky has stood tall,for so many lifetimes,for us all..
Now it is old and tired and might just fall..
So come let's do what we can..
Let's try to repay it for all we can..
This is the least we can do ..
Come on now..
Let's join hands..
And keep OUR SKY from falling..